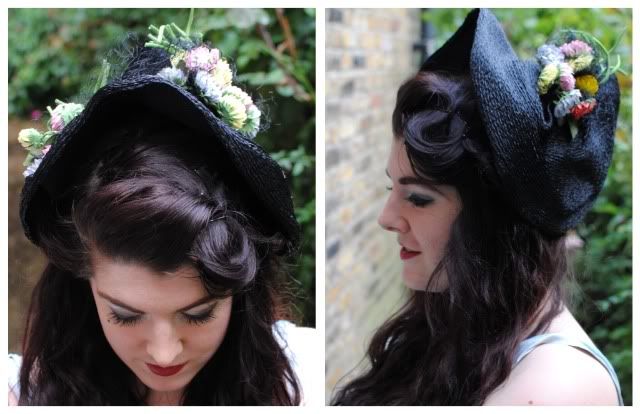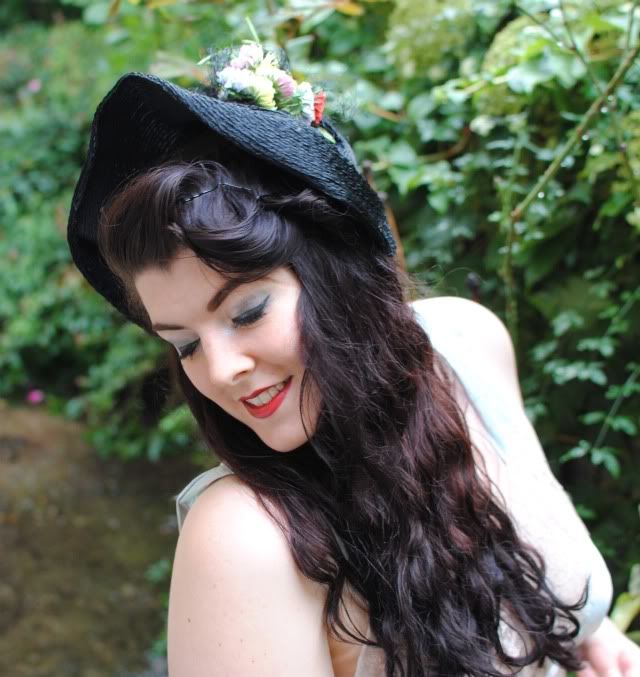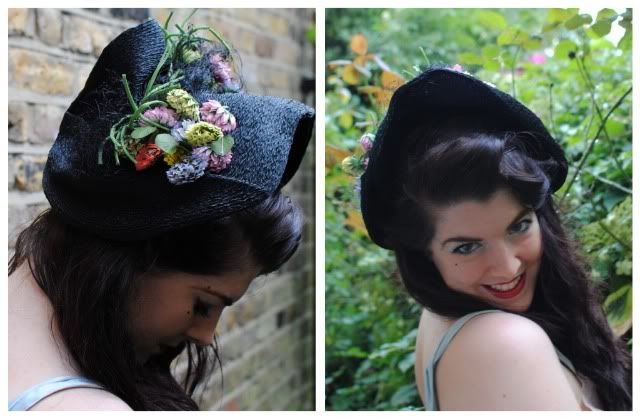 1940's Vogue Parisienne Hat
I have a weakness for vintage dress hats. A weakness that has led to a collection of well over 100. EEK! Perhaps more of a problem than a weakness. :)
This ones my new favourite, I love that it looks like a cross between a bonnet and a witches hat.
Talking of witches hat's, I went to see Harry Potter last night.
It was so wonderful, I cried the whole way through! I would have been embarrassed if it hadn't been for the entire cinema of weeping women around me ( I didn't see any men but I bet there were a few).
I'm so sad it's all over, I think I will have to re-read all the books now.
Are there anymore big 'HP' fans out there in the vintage blogging world?
Hope you have all had lovely weekends. x